E-ASR: Environmental Automated Standardized Reporting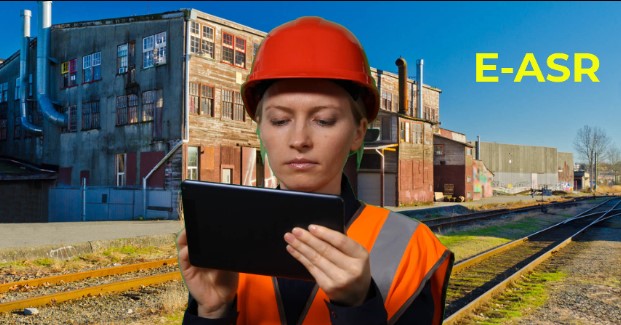 GAEA is proud to announce the release of our E-ASR (Environmental Automated Standardized Reporting) software. This software has been more than 3 years in development and is a significant upgrade for our Pocket ESA software.

---
E-ASR has been designed to minimize the amount of time required to generate standard Environmental Site Assessment reports and to maximize the flexibility of the final report. The program is used to collect answers to pre-designed questions. The data can be collected on a Tablet, Laptop, or Desktop. These answers are then merged with a report template and a standard report is generated. The merging process allows the user to insert different responses and paragraphs into the report depending upon how a question is answered.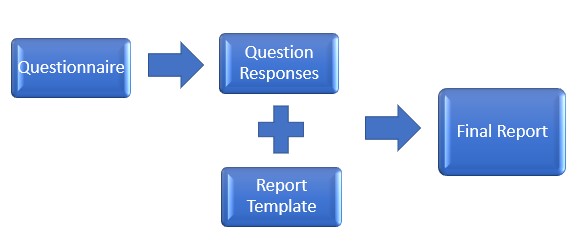 A wide variety of reports can be created; including Phase I ESAs, Phase II ESAs, Environmental Compliance, and Transaction Screening. The reports can be tailored to any standard such as CSA and ASTM.
---
The program comes with several questionnaires and report templates (click on the links below to see example reports generated by E-ASR):
---
Reports can be generated to follow any standard, including ASTM, CSA, and Ontario RSC.
Reports can be used for Phase I ESAs, Phase II ESAs, Environmental Compliance, Transaction Screening, etc.
In addition to your answers to the questionnaire, photos (ex. site, aerial, historic) and third-party reports (ex. EDR, EPA, NPRI) can also be integrated into the final report.
The data can be collected on tabloids, laptops, or desktops.
A blank paper form to collect the data for a questionnaire can be created with the press of a button.
The answers to questions are tracked, and a list of unanswered questions can be displayed at any time.
Report templates are created and edited in Microsoft Word.
There can be an unlimited number of questionnaires.
Questionnaires can contain an unlimited number of questions.
Questions can contain sub-questions and be branched based upon the answer to the question.
The program comes with numerous predefined question types and additional custom question types can be created.
Text macros can be created and used to rapidly enter common text answers; such as, asbestos materials, drainage, site descriptions, storage tank contents, etc.
Merged report can be immediately opened in Word.
Microsoft Access database management system.
Master project database tracks projects over a network.
Supports either stand-alone or network licensing.
Users are assigned a username, password, and privilege level.
Different privilege levels allow for control of who can edit questionnaires.
Questionnaires, macros, and projects can be imported from Pocket ESA.
Ability to add rectangles, polygons, polylines, circles and points with labels as annotation to projects, project templates, and project views.
Ability to highlight table execeedences.
Ability to save project maps to images for use in reports.
Ability to import images into projects.
Ability to add image to project view and templates.
Ability to capture street views in Google or Bing as images for use in reports.
Ability to import and store PDF documents for use in reports.
---
Click below for prices and ordering. For customers in Canada, please visit our Canadian site by clicking here.

---

---

---
Products
S

ervices
Resources
Other
© Copyright 2023: GAEA Technologies Ltd.